Walk out with that dentist smile
Welcome to Enamel Dental Studio
Our customers leave with clean teeth and happy hearts
Laughter and fun make the world a better place, but caring for your health and teeth is serious business!
Our qualified dentists provide easy to understand advice and affordable dental care to prevent any future teeth problems.  
Think of us as your "Smile Dentist". Visit Enamel Dental Studio and start your journey towards healthier, happier teeth for you and your whole family.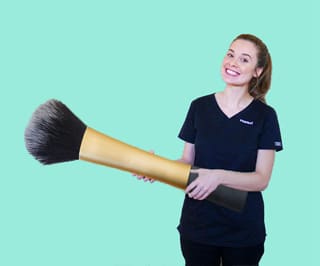 Our team is highly trained and experienced in the art and techniques of delivering high-quality cosmetic dentistry, implants and Invisialign solutions that give our customers that life-changing results and a massive confidence boost.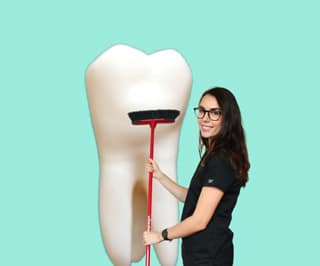 A healthy smile starts with regular dental check-ups for you and your whole family. We have a wide range of services to give you a complete solution for your whole family. Kids and parents love coming to our stress-free, child friendly dental practice.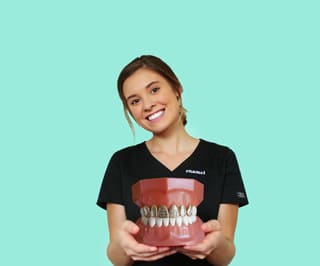 Our staff are the heart beat of our business ensuring our patients have a stress-free and relaxed experienced. Our patients love the warm, friendly atmosphere and our commitment to providing quality dental care and expert advice.
Experienced & Caring Dentist
As a friendly family dentistry, we have a range of dental treatments options and services to help you maintain healthy teeth and a great smile.
View the latest news, dental health advice and updates from Enamel and the dental industry.
Shop 2/71 Springwood Road, Springwood QLD 4127
We have been trusted Springwood dentist for many years. Formerly known as Springwood Road Dental, Enamel Dental Studio is open to everyone of all ages. Our dental practice is based on Brisbane's southside at Springwood QLD, but we provide quality dental care to locals and their families from all over Brisbane and Logan regions. Only 20 mins from Brisbane CBD.
Health fund rebates are available based on your health fund provider. In addition we have affordable payment plans through Afterpay and Denticare.
Book your dental appointment with our friendly, experienced team who genuinely cares about your dental health and offers variety of dental treatment options.