Sports mouthguards made to order
You may feel your highly sensitive ninja skills make you totally invincible and unstoppable. Despite your prowess, we recommend that if you play any contact sports, whether you are young or old, a mouthguard is an inexpensive solution compared to the costs and pain of having to restore broken or fractured teeth.
The investment into custom fitted mouthguard provides significantly better comfort and superior protection for your teeth, jaw and mouth versus an over the counter mouthguards or ones from sports stores. 
We get very excited about dentistry and about our general and sports mouthguard productions. We take pride in carefully designing custom fitted mouthguards that fit correctly to ensure your safety during high impact contact sports.
We guarantee that our mouthguards will be durable and easy to clean, comfortable, fit well and not restrict speech or breathing.
Our custom sports mouthguards are made from scratch at our dental studio. When you come in we will take an impression of your teeth and when we are finished you will come in again to pick up your mouthguard and assess the fit.
Personalise your mouthguard
ESSENTIAL PROTECTION FOR YOUR TEETH WITH ATTITUDE
Since our mouthguards are custom made, you have the option of designing your mouthguard to suit your personality any style. Mouthguard personalisation options available include:
colours and colour combinations
adding logos,
adding text,
adding images,
and various other embellishments. 
Give us a call or drop in for a face-to-face visit at our dental studio talk with us about building your perfect custom made mouthguard and select from various custom mouthguard personalisation options!
Custom mouthguard examples
We love seeing happy smiles & protected teeth
Here's a snapshot of just some of the work we do with individuals and local community sports organisations across Brisbane and Logan areas.
Mouthguard Fitting Session Videos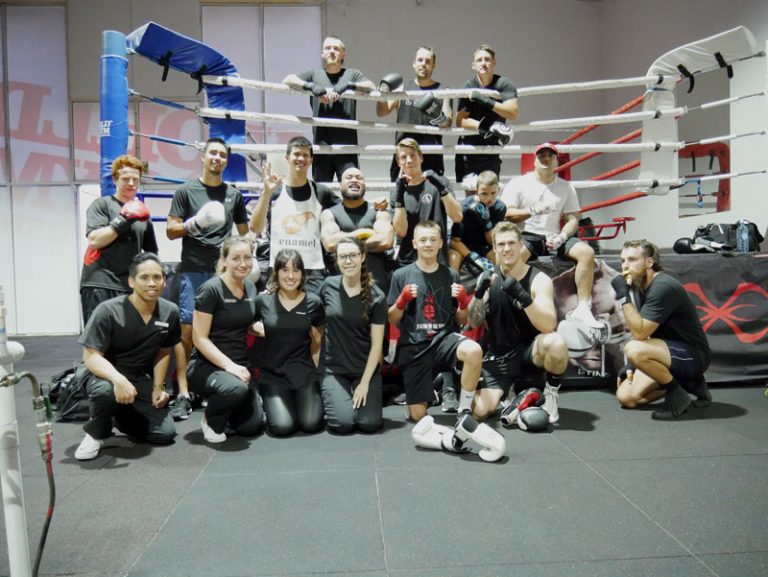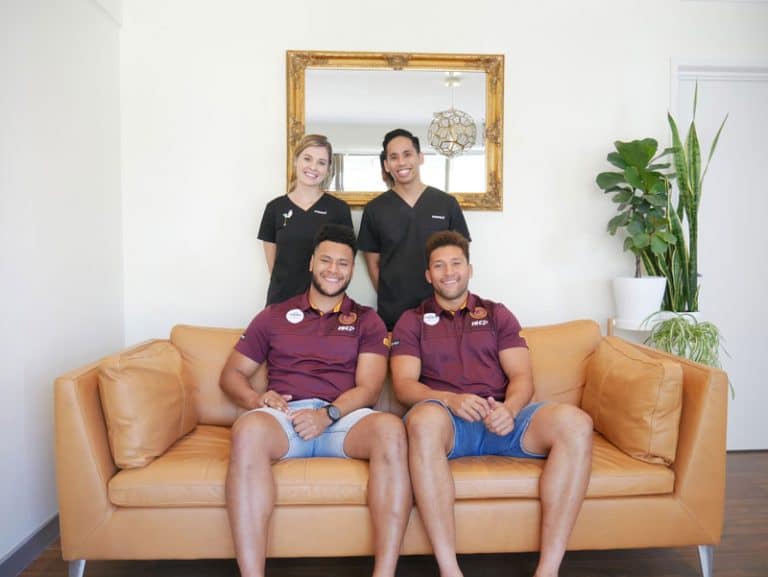 Gehamat Shibasaki and Haydyn O'hara
HIGH QUALITY CUSTOM MOUTHGUARDS IN BRISBANE


Get your team, organisation or yourself protected today!
CUSTOM MOUTHGUARDS BRISBANE
Whether you're an individual, local sporting club or organisation, feel free to get in touch about getting custom fitted mouthguards for your whole team.  Sports mouthguards will ensure your players are protected from any potential mouth injuries, especially important for all types of contact sport like boxing, martial arts, football, basketball, soccer and more. 
We'll step you through the process of building your perfect custom sports mouthguard and the various personalisation options!  While we're are located in Springwood, but we service clients all over Brisbane and Logan. 
Common questions about mouthguards
Can't find the answer you need?
Please contact us directly on (07) 3841 6641 or email us at [email protected].