Do you feel self-conscious about your teeth if they are chipped, discoloured, deformed, crooked or missing? Do you feel the need to cover your mouth every time you talk or laugh, or tend not to smile with your teeth in photos?
Cosmetic Dentistry refers to a variety of dental treatments that enhance the appearance of a patient's teeth, gums, bite or smile by affecting areas such as aesthetics, colour and shape.
With many modern advancements in dental technology, cosmetic dental treatments can be used to treat a number of common aesthetic dental issues including tooth decay, crooked, cracked, discoloured, stained, chipped, missing, gapped, worn and overlapping teeth.
Cosmetic dental services can include things like teeth whitening, clear braces, porcelain veneers, dental crowns (inc. porcelain crowns), dental implants, dental restoration, 3D smile simulation and more. 
At Enamel Dental Studio, our dental practice has seen how a great smile can transforms a life, improve confidence and overall dental health. Our Brisbane dental clinic has qualified dental health practitioners, who will take you through treatment options and ensure you have a positive patient experience.  Our approach is to ensure your smile is both beautiful and natural looking. 
Types of Cosmetic Dentistry
Why Use Cosmetic Dentistry?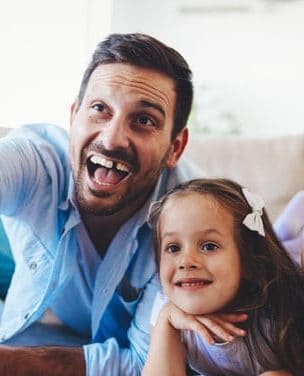 Even though the man is missing an eyebrow, the first thing you'll notice is his smile.
At face value, we know that cosmetic dentistry provides an immediate aesthetic improvement. However, cosmetic dentistry also offers many other benefits including:
Addressing any mouth and dental health issues. Crooked teeth can cause oral mouth issues that affect your teeth, bite and gums which can lead to like headaches, jaw pain, аnd periodontal disease.
Improve your bite. 1 in 5 people don't have an ideal bite which can cause issues when eating and also lead to other complicated problems in the future.
Feel better, be happier. Once you've fixed all your dental issues you will simply feel much better about every aspect of your life. You'll feel younger and happier with a new smile.
Improved confidence. A whiter smile, beautiful teeth.No more hiding that beautiful smile.  Now you're ready to take on the world and be less conscious  on what others think of your teeth.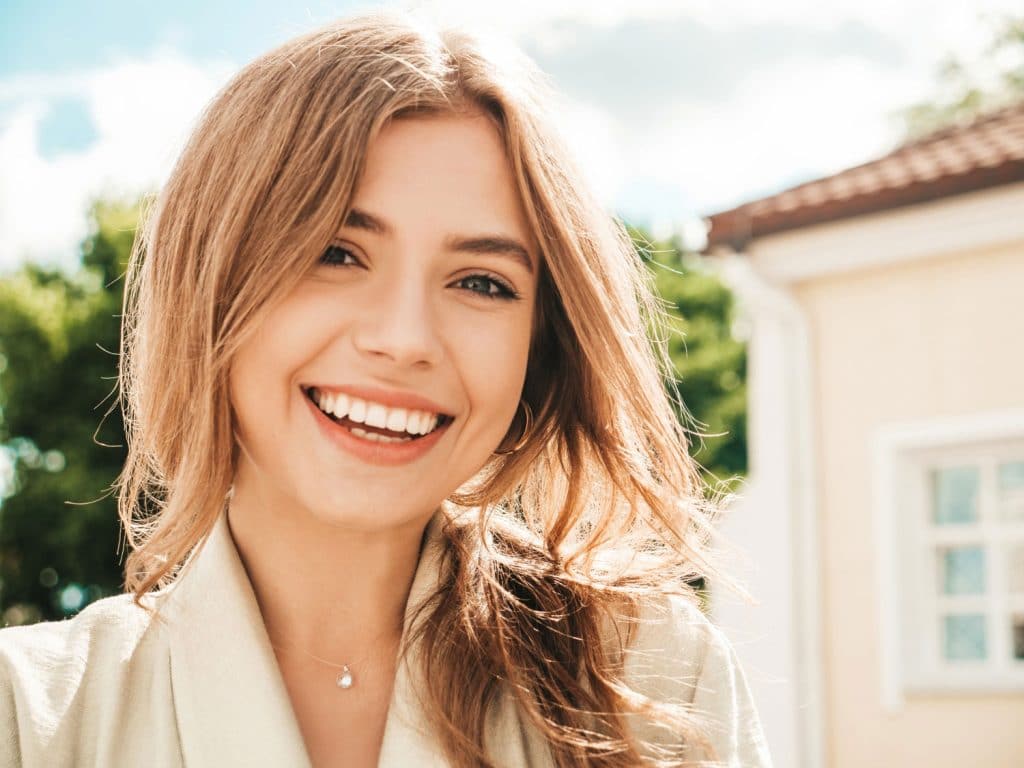 Is Cosmetic Dentistry For You?
While there are a range of cosmetic dentistry treatments available today, not all cosmetic procedures are best suited to all patients. Therefore, it is important to speak with one of our experienced and qualified cosmetic dentists who can do a thorough assessment.  From that assessment, we will be able to advise the most suitable options based on your current concerns, desired outcomes and budget.
Affordable Cosmetic Dental Payment Plans
Enhance your smile today with the cosmetic dental procedures you want with affordable cosmetic dental payment plans available through Cosmetic Dental AfterPay or Cosmetic Dental DentiCare.
If you have existing dental issues it's important not to hold off dental work or waiting to see your dentist as it could lead to more complications and costs later on.  Or if you're after that confidence boost to your image, then make an appointment for an initial check up to discuss your options.
Talk With An Experienced Brisbane Cosmetic Dentist
Your Smile Dentist Brisbane | Transforming Lives With Smile Makeovers 
Are you looking for the best cosmetic dentists you can trust and offer quality dental care? Then have a chat with our experienced dentists  who specialise in creating beautiful smiles. Our dental clinic also uses the state of the art 3D Smile Design software which gives you the confidence to see what your smile makeover would look like.
Get your cosmetic dental treatment plan today, by booking an appointment with us on (07) 3841 6641 or email [email protected].
Cosmetic Dentistry Case Studies
View before and after photos of successful cosmetic dental results we've achieved for clients.