TURN A GREAT SMILE INTO FABULOUS
Whether you're wanting to get rid of stains or just want to look your best, our in-house teeth whitening will get you amazing results fast!
Enamel's in-house Teeth Whitening service is an effective and fast way to turn your stained teeth into pearly whites that you would be proud to show off.  They will help you maintaining that glowing white smile, even if your addiction is coffee, smoke, coke (the legal one, of course) or even none of the above. All we can say is you'll be amazed at the results.
You will smile with confidence and have peace of mind knowing that our whitening gels are 100% safe, pain free, throughly tested and approved for use in Australia.  
The secret is in our specially formulated whitening gel that contains a form of hydrogen peroxide that dissolves the organic stains in the tooth and includes a custom made tray.
Experience the "whitening effect" where people will be reaching for their shades every time you walk in the room and smile.
Note that additional appointments may be required to achieve your desired whitening result/shade and the current condition of your teeth.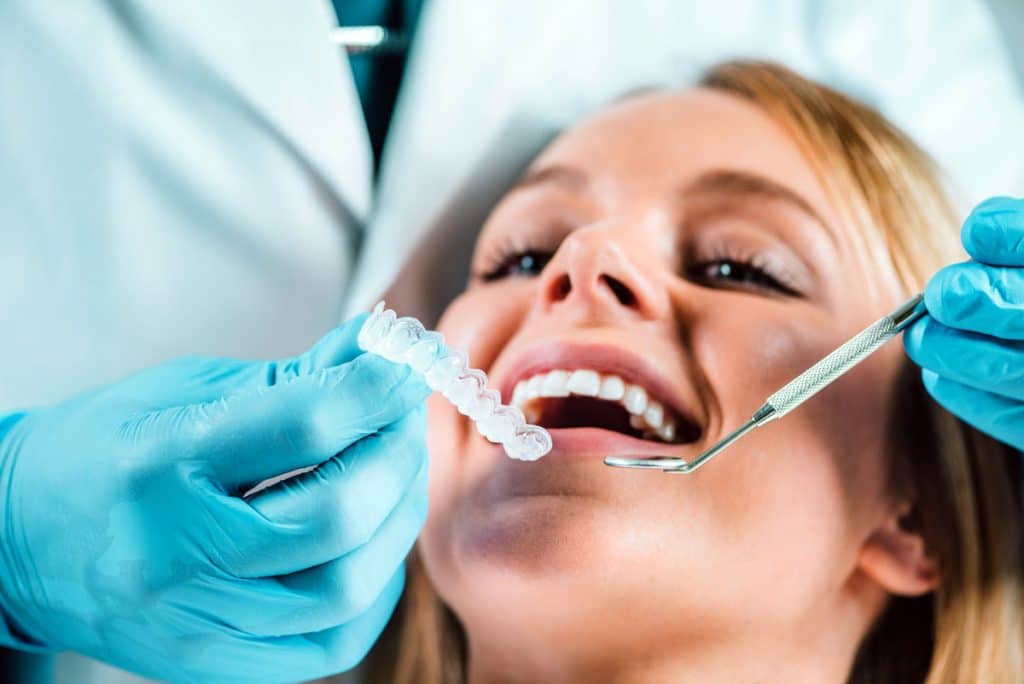 Can't find the answer you need?
Please contact us directly on (07) 3841 6641 or email us at [email protected].