Unlock your dream smile with the world's most advanced clear aligners.
Invisalign is the most advanced clear aligner system in the world, proven by over 5.5 million satisfied smiles.
Are you looking to have straighter teeth? Want a more attractive smile?

Invisalign is a comfortable alternative to traditional braces using a modern approach to teeth alignment. The Invisalign System has many advantages over traditional dental braces.  
Invisalign is an orthodontic product to effectively help correct a number of different orthodontic issues and gives you a balanced, even smile. Since it involves the use of clear, removable aligners, this method of straightening teeth can be more flexible and less noticeable than solutions like traditional metal braces. Some people consider them as invisible braces or Invisalign braces. 
With Invisalign clear aligners they fit your lifestyle and  don't interrupt it. At every stage, you'll be able to see your progress and enjoy your smile as it transforms. 
Invisalign Brisbane Dental Experts
Invisalign aligners are an excellent option for treating orthodontic problems and while they are an amazing product it's important to get expert advice from a dentist to ensure you achieve the results you want.
Our dental team is highly skilled and experienced dental in all facets of Invisalign aligners and will provide you with the information and recommended advice without the jargon. We are also trained cosmetic dentists and qualified to do orthodontics. It's important to book an initial consultation so we can develop a complete treatment plan for you.

As trained Brisbane Invisalign dentist, we not only service clients from all over Brisbane, but also Logan and key surrounding suburbs including Springwood, Underwood, Kuraby, Rochedale, Rochedale South, Daisy Hill and Slacks Creek.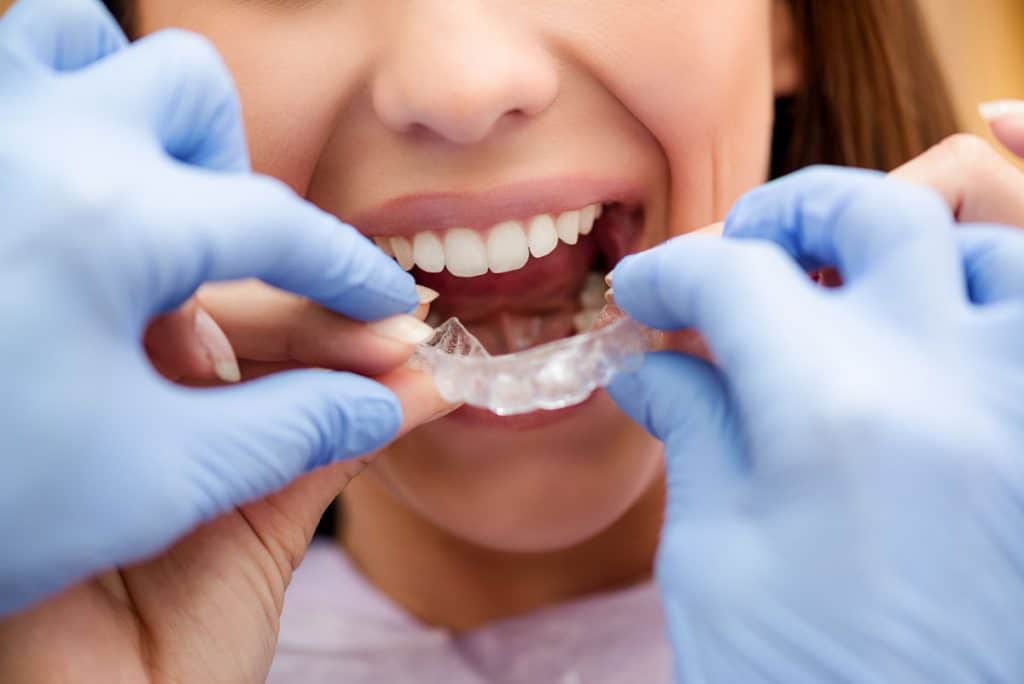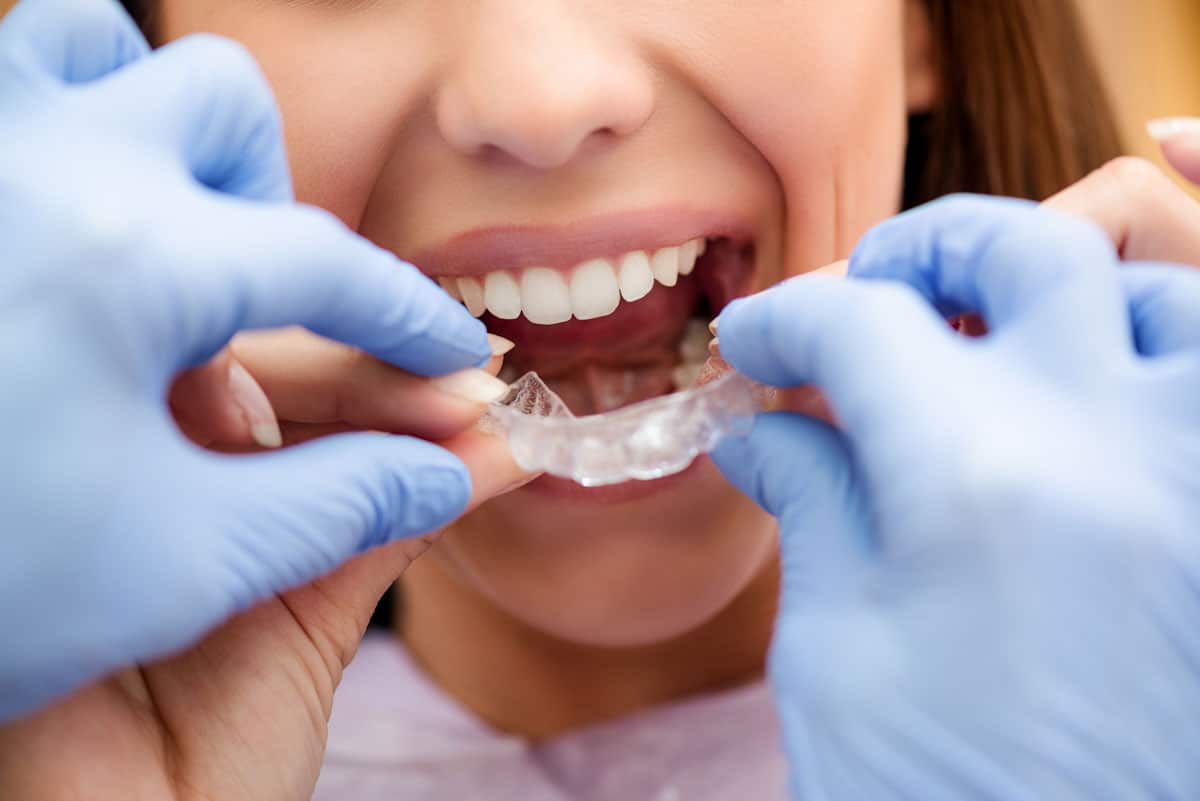 How does Invisalign work?
Watch the video below to see how Invisalign has delivered over 5.5 million satisfied smiles worldwide.
This might look like just a little piece of plastic but inside every Invisalign clear liner is a whole lot of technology. It starts with a simple scan, which your doctor can use to give you a glimpse of your future smile. 
Like what you see? With our cutting-edge software, your doctor creates the digital roadmap to get you there. Every shift in your teeth is planned from beginning to end, calculating just the right amount of force needed to move your teeth so there's no unnecessary pain.
Then we take that digital roadmap and bring it to life using 3D printing to create your custom aligners. The real difference between Invisalign and other clear aligners is in the details. Like precision trimming the aligner so it doesn't cut your gums like other brands can.  And only Invisalign clear aligners are made with smart track material developed by biomechanical engineers.
Translation? Our material is more flexible for greater comfort and it hugs your teeth closer for a better fit and more accurate movements – aka a better smile.
Invisalign is the only clear liner that's shaved five million smiles. And each smile has made our system smarter helping reduce treatment times to as little as three months.* 
There are 20 years of research behind every Invisalign clear aligner all for every smile that's a whole lot of technology and one little piece of plastic.
* Time frames are only indicative and may vary from person to person. A consultation with your dentist is required to determine the best treatment options.
We answer more questions you might have about Invisalign. 
Can't find the answer you need?
Please contact us directly on (07) 3841 6641 or email us at [email protected].